Oil4dogs Natural Dog Shampoo Bar
£11.99
Move over bottle, there's a new bar in town…
Have a dog that needs to ditch the itch? This all natural shampoo bar is packed with organic essential oils that not only clean your dog's coat, but also contains anti-inflammatory, antibacterial qualities, repels insects and soothes the skin.
Leaving a fresh with scent of lemon Grass and Calendula, your dogs coat will be soft and shiny, the skin soothed and hydrated.
The shampoo bars are environmentally friendly with NO PLASTIC much longer lasting and less wasteful than liquid shampoos, You may even notice that they dry faster.
Avoid contact with eyes 
In stock
Compare
Description
Application: Simply rub the bar on your dog's wet coat to make a rich, creamy lather (adding more water will help to increase the lather). Massage the shampoo deep into the coat and rinse thoroughly. Then dry as normal
Ingredients: Aqua, Olive Oil, Coconut oil, sustainable palm oil, lye, plus essential oils Lemongrass, Neem & Calendula petals
Customer Reviews
Write a Review
Ask a Question
06/29/2020
Norma C.
GB
I recommend this product
Bar of soap
Used twice found that babies coats are so soft smell beautiful and as they are Bichons coats lovely and white thank you xx
06/23/2020
Tracy .
United Kingdom
I recommend this product
Oil 4 dogs shampoo bar
This product is amazing I have tried so many different products and nothing worked. My dog itched all the time To the point she would bleed, but after trying this product she instantly stopped scratching it smells beautiful and lathers up really well, I would highly recommended this product it has been a life saver for me and my little girl.
06/22/2020
Laura .
United Kingdom
I recommend this product
Amazing and easy touse
Dogs seemed to have loved it so much the daft lot tried to eat it while being washed, they didn't get to, lathers up really well and didn't take much effort or a lot of it to use. Both boys are nice and soft now. Hopefully it will help the itch long term, might be to early for me to tell just yet as it was only yesterday as we are in a high pollen season just now and pollen is their issue. We are going to be combining it with the oil from tomorrow now also.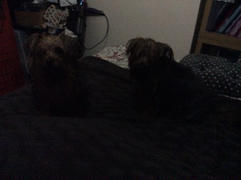 06/21/2020
Kaye R.
United Kingdom
I recommend this product
Oil for dogs soap bar
Arthur suffers bad with itching - bathed him yesterday using the soap bar which lathers amazing, not only does his fur feel like silk, he smells gorgeous & for the first time didnt get me up in night chewing his feet. Really impressed, looking forward to using the oil4dogs too. Excellent product 5 Star XXXXX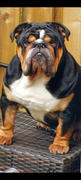 06/21/2020
Michelle
United Kingdom