Muscle+ Advanced Mass Gainer
£34.99
Formulated with 100% natural organic ingredients
ProDog Muscle+ is a powerful, all-natural, organic formula developed to help dogs achieve (maximum) muscle growth and development. Formulated from both feeding trials and analysis, it delivers high-grade protein, including the 10 specific amino acids dogs required to optimise mass gain, power, speed, strength, and enhanced definition.
We are so confident in the results Muscle+ will deliver…We even offer a full 30-day no-quibble money-back guarantee!
Each tub contains 100 Servings (500g)
Lean muscle builder
 Maximises muscle growth
 Enhances definition
Optimise strength, speed and stamina
76% power packing protein per serving
No milk-based proteins whatsoever
Rich in amino acids – the building blocks of growth
Contains essential fatty acids and antioxidants
Human grade ingredients
No impact on mood and no side effects
All-natural ingredients – nothing synthetic
Suitable for puppies from 24 weeksde
For more information including ingredients, suitability, and details on the 30-day money-back guarantee please click the description tab below.
In stock
Description
Muscle+ Advanced Mass Gainer
Muscle+ Advanced Mass Gainer is an advanced and effective support supplement designed for advanced weight gain and muscle development in dogs. Muscle+ will also assist underweight or malnourished dogs to reach a desirable weight safely. The all natural ingredients help build the best version of your dog.
How does Muscle+ help?
Formulated by feeding trials, and not just by an analysis, Muscle+ is the go-to product for enhancing muscle mass, power, strength, and endurance. It delivers world-leading levels of specific high-grade organic protein, which when combined with the other ingredients, target every aspect of a dog's muscle growth, development, and definition.
Power Packing Proteins
Muscle+ is loaded with all the essential components needed to attain optimal physical potential and weight gain for dogs. A world leader in delivering protein, Muscle + guarantees a huge 76% premium grade protein in each serving. Importantly, this is dairy free, organic isolate hydrolysed soya protein that is kind to dog digestion and safe for the canine anatomy. Protein is critical in the repair of muscle tissue that is broken down during exercise.
Amazing Amino Acids
Muscle+ is rich in amino acids, the vital building blocks for growth. Dogs require 10 specific amino acids not produced naturally. Muscle+ delivers all of these. Increased power and strength are fully supported. Lean healthy muscle gain, resulting in long-lasting definition will be achieved. Rolled oat flour is also added to maintain cholesterol levels and boost fibre absorption for healthy digestion. This also acts as a nerve tonic, maintaining a calm steady mood before and after exercise.
Essential Fatty Acids and Antioxidant
TRich in Omega 3 and 6, Muscle + helps to maximise coat and skin condition. These will also help your dog work to his full learning potential. In addition, eye health is supported. Large dogs are prone to antioxidant deficiency, Muscle+ helps protect against this. Also, these key ingredients can help maintain a regular heartbeat and bolster a healthy immune system.
Who is Muscle+ for?
Muscle+ is for any dog where muscle bulking or safe weight gain is required. If optimising strength, speed and stamina are the priority then this product is for you
No Nasty Ingredients
Muscle+ is built purely from harnessing the power of nature. There are strictly no steroids or other synthetic enhancers used so your dog will have no side effects or suffer from mood changes. Only the very best human-grade ingredients are used.
Each 5gm scoop (1 serving) contains:
Pantothenic Acid (2mg) Vitamin B6 (2mg) Choline (10mg) Vitamin A (0.3mg) Vitamin B1 (Thiamine) (3mg)
BioRn (0.05mg) Vitamin E (3mg) Folic Acid (50ug) Vitamin B12 (4ug) Vitamin B3 (Niacin) (6mg) Vitamin C (20mg)
Vitamin B2 (Riboflavin) (1.2mg) Magnesium (20mg) Iron (2.5mg) Selenium (20ug) Manganese (0.14mg)
Zinc (3mg) Vitamin D3 (5ug)
Directions for use
Up to 15kg:  1 serving per day
Over 15kg:   2 servings per day
30 Day Money Back Guarantee
We offer a 30-day money-back guarantee. So with ProDog nutritional supplements, you have absolutely nothing to lose.
Using ProDog nutritional supplements, the results will speak for themselves within a very short space of time. We are so confident about this if you're not satisfied we'll give you a full refund on your purchase with absolutely no quibble. Click here for the terms and conditions.
Please note Strict EU guidelines, governed in the UK by the Veterinary Medicines Directorate, restrict the use of words and information that may portray a product as a registered medicine. In order to comply with these regulations, a number of our customer reviews have had certain words removed
Customer Reviews
03/11/2021
Mandi

United Kingdom
I recommend this product
Defo recommend this
iv been giving this to my 4 year old frenchie for the past month , He had slowed down a little (well a lot) and was looking much older than he actually is :( He is now jumping on the bed , something he's never been able to do so no more waking me in the night when he wants back up :) i now have a spring chicken instead of a slow old man 🥰 I can't recommend it enough xx
02/19/2021
Vicky J.

GB
I recommend this product
In it for the long haul
At the moment, so far so good. I have been using this product with my 6 year old English bulldog. She has hip dysplasia and arthritis. Luckily she doesn't have muscle wastage but I was keen to build the muscle in her back legs and around her hips. She has regular hydrotherapy sessions so I wanted the supplement to help her get the most from those sessions. My dog has some intolerances so I am always careful what I feed her. She's had this supplement added to her raw food and she hasn't turned up her nose at it or had any type of reaction. The powder looks just like my own protein powder! In the 6 weeks or so we have been using it, I have noticed her muscles on her back legs do look firmer and fuller. I am increasing her exercise and she's not struggling with it. We haven't had dramatic results like some other users but I do think this is a supplement you need to be patient with and use long term to see the benefits. My dog only has mild issues so I think she would be less likely to see sudden improvements or changes.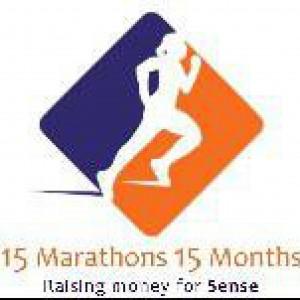 KW
02/05/2021
Kerry W.

GB
02/04/2021
Paula T.

GB
I recommend this product
Muscle+ Advanced Mass Gainer
My Chocolate Lab is nearly 14 yrs old nd had a cruciate op nearly 4 yrs ago and now has been diagnosed with DM, she has only been on it a week now, but already seems to be able to walk a bit further and seems livelier hopefully will see if it increases muscle in the next few weeks. Worth trying as theres a 30day money back guarantee
02/04/2021
Bethany D.

GB
I recommend this product
So far so good
My boy has been using this for a few weeks now. Due to it being a muscle builder it's is still early days for me to be able to tell/notice the good it is doing however I am very hopeful. My dog is a 10yr old golden retriever who due to age had lost some muscle in his hind legs. We are trialling this to see if he can maintain/build some muscle around his legs to protect his joints. He does also take joint supplements and uses devils claw when required. What I have noticed since we started using it is that he sometimes is not as stiff after a long walk. However as I said it is still early days. I will add another review with further updates. The product itself arrived well packaged and sealed. It is very easy to use (you may need to dig for the scoop on the first use). We use one scoop with AM and PM feeding for Ozzie. He is not raw fed as it doesn't suit him so we add his kibble and a small amount on chum/meat followed by one scoop of powder. I will then add a splash of boiling water and wait for it to cool before serving. Ozzie is a very fussy eater but has this no problems. You could add a splash of cold water I used boiled as I have found he enjoys it more.
All orders placed before 12:00 Monday – Friday (exc Bank Holidays) will aim to be dispatched the same day.
During busy periods such as sale periods the dispatch time may be slightly delayed.
For UK Mainland Orders 0-2kg we use Royal Mail as our delivery partner.
Delivery Options Available
RM 48 Hour – £5.99
RM24 Hour – £8.99
Orders over £75 will receive RM 48 hour free-shipping. Due to Covid -19 we are not currently offering a non-tracked service.
All international orders are priced on weight and will be quoted at the checkout.
Royal Mail delivery time scales are guidelines and reasonable endeavors. During peak periods these may experience delays however Royal Mail will not refund shipping costs due to delayed deliveries.
Please note that Nikki's Nesties products are handmade to order and can take up to 14 days to arrive from point of order and will be sent separately from all other items as part of the same order.
Orders which including items labeled on its description as "temporarily out of stock" or on backorder will be dispatched once all items are back in stock. 

Any questions on out of stock items please email customerservices@frankandjellys.com