Customer Reviews
09/29/2021
Sami D.

GB
I recommend this product
Awesome training treats! Luna loves them.
These are great training treats, perfect as we are on an elimination diet and finding single protein treats can be a bit of a headache. We use these in our duck soup treat bag that we bought previously from here. They are the perfect size for training, so much so that as soon as Luna sees the duck soup treat bag, she knows these goodies are inside, and she comes and sits to ****! Recall training has been so much easier with these on hand. Thanks again Frank and jellys. Another awesome product that we couldn't be without.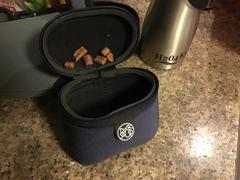 08/11/2021
kelly k.

GB
jr rabbit training treats
i wasnt a fan of the treats at first but only because they caem in tiny bits rathet than whole treats so they didnt really do for training, taste test was successful and they enjoyed the novel flavour.. i have since bought more and they came fine and no broken treats, they are a firm favourite now along with the kangaroo